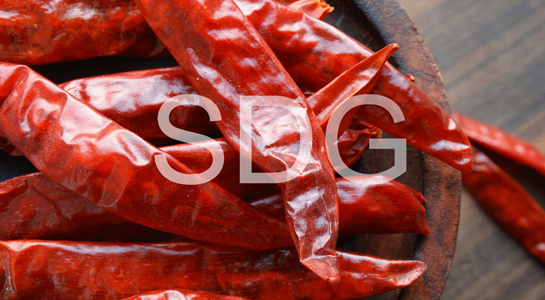 Indian Chilies are the most famous in the world and have huge demand in the overseas market. India continues to be the main producer and exporter of most varieties of Chili to countries like Sri Lanka, Bangladesh, Middle East, South Korea, China, Taiwan, Malaysia, Indonesia, Singapore, Turkey, U.K., USA & Latin America. Chilies have two peculiar characteristics in it, first is their color which is due to the presence of a pigment called Capsanthin in it and the second is its biting pungency which is due to presence Capsaicin in it. Chilies form an important part of curries and various popular dishes.
Some of the major types of Chilies available in India are S – 334 (also widely known as S-4), Wander Hot, Teja, Semi Bird Eye, Bird Eye, Wrinkled, Tomato, Byadgi, Kashmiri, S-9 Mundu etc.
In terms of quantity amongst all the qualities grown in India the production of S-4 Chilly is the highest. Due to its bulk production and availability throughout the year this quality is very popular and is in big demand throughout the world.